Jessie and Cole were married on the beach in Grand Cayman on December 5, 2007. When they returned from their cruise they held a large reception at the Deming Log Show Grounds. They had some amazing details and decorations as well as the best dancing at a reception I have ever seen! Check out the images below for some of highlights of the evening. Be sure to check in near the end of the week for a link to an online gallery of all of the images from the evening.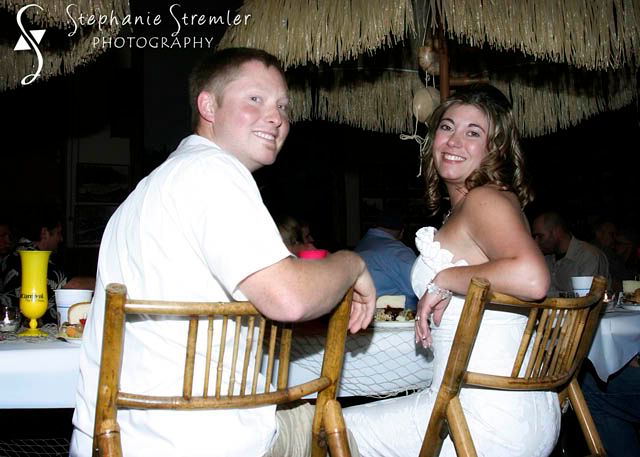 I loved Jessie's dress--simple and beautiful. Perfect for the island-themed party.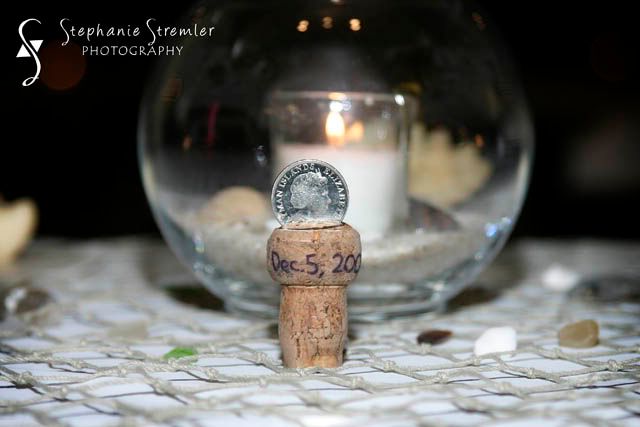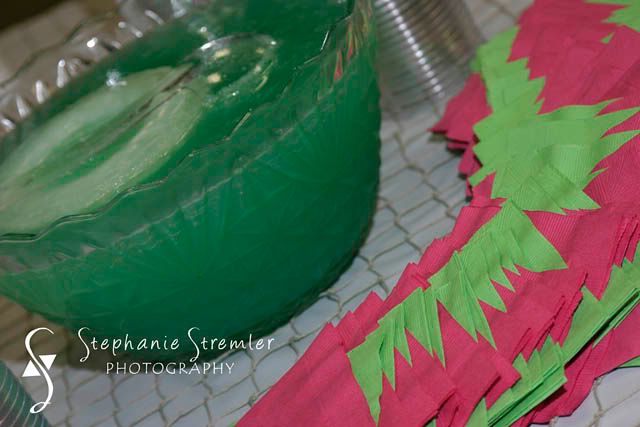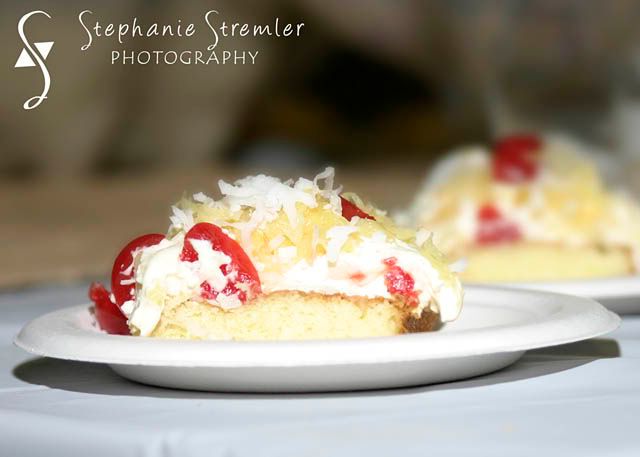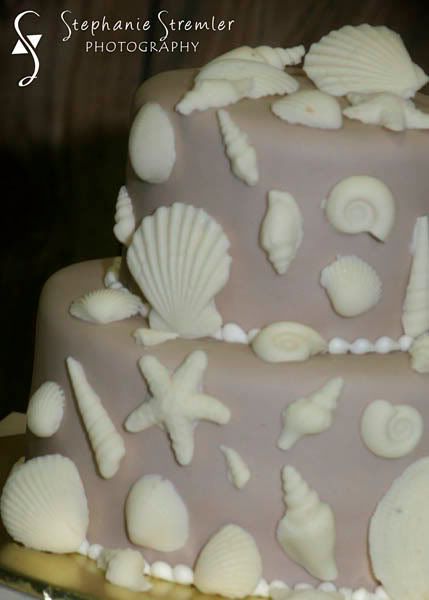 The cake looked great both on the table and on Jessie and Cole's faces--so much for playing it nice!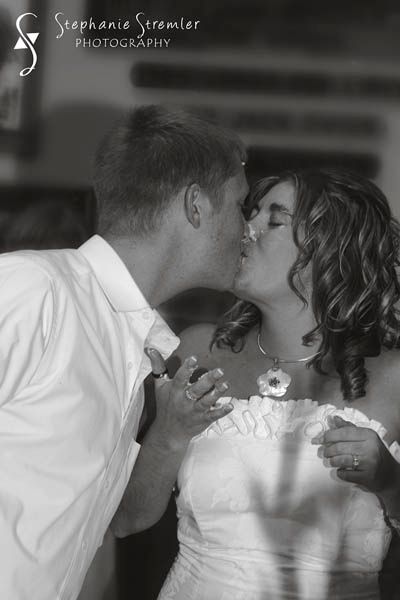 Seriously--have you ever seen so many people dancing at one wedding

? The DJs, Viva Entertainment, did a fanstastic job of keeping everyone moving and having a great time!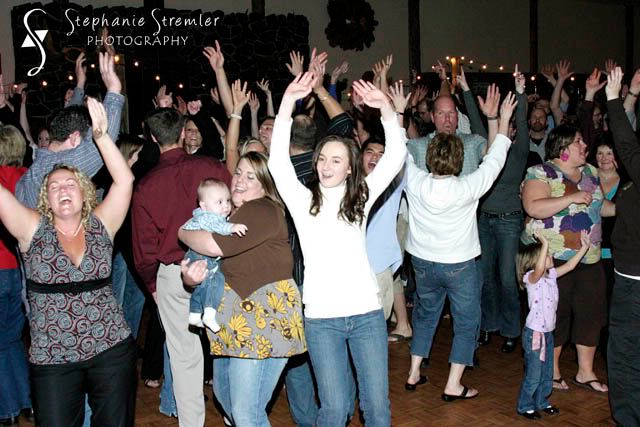 I must admit--this was my favorite dancer of the evening! She had some fabulous moves!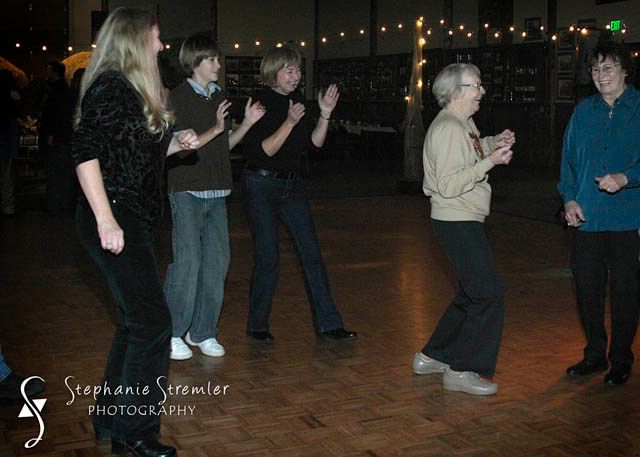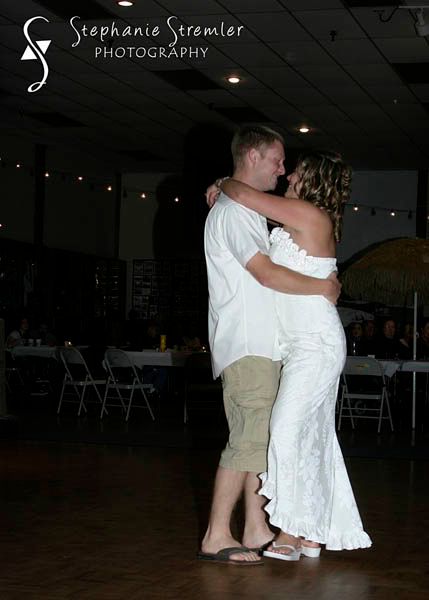 I love some flare--the DJ's lights really lit up this image!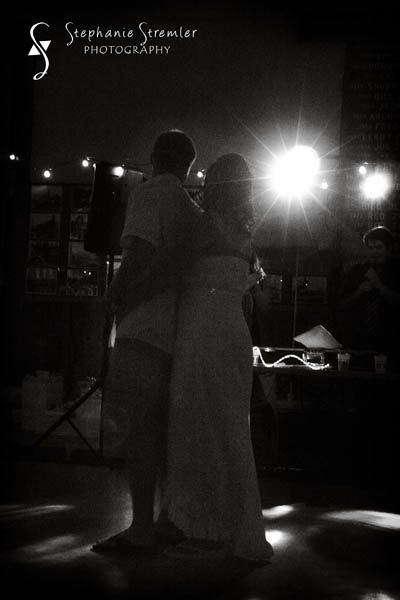 Congrats on your marriage Jessie and Cole! Thank you for letting me share your special evening!