Saturday night we had a great time at the Lynden Lighted Parade. The company Brandon works for, Creative Stoneworks, entered into the parade. We were supposed to watch the parade from the road with friends. However, the cold temperatures, gusty winds and snow made watching the parade a little chilly. Our friends opted out of watching the parade, so we decided to ride in the Creative Stoneworks van as it went through the
parade. Because we were actually in the parade I didn't have time to snag any photos of the other floats as I had anticipated. However, I did catch some shots of the van we rode in on our way to Lynden. Enjoy!
Check out the temp! Of course with the wind chill is was quite a bit colder than this--I nearly froze!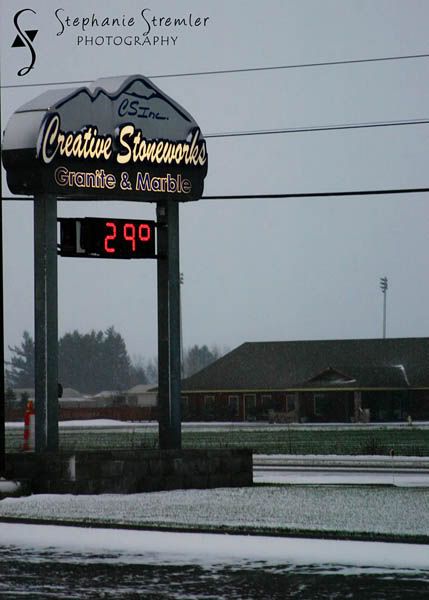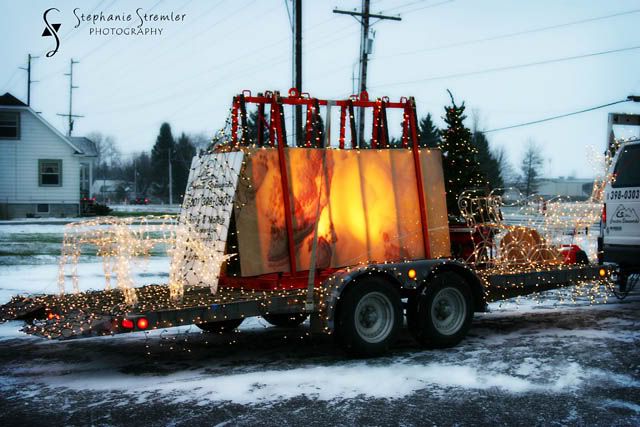 I love the look of the lighted onyx stone--how pretty! Can you imagine having this stone for your bathroom counter tops, being lit from below? That where this stone is going...


I love this shot--some of my favorite things...Christmas and Ford! Could it get any better!?