Here is a little peak at our remodel project! This week I had worked on sanding our pine tongue and groove wood for our living room walls. Brandon was out with friends one night, so I went sanding solo. The good thing about working by myself is that I could take a photography break and do a little documenting along the way! It was 30 degrees the night I was working on this--so I also took some puppy-playing breaks to defrost my fingers!
Caution: dramatic lighting ahead--may make sanding look more fun than it actually is!!
Here is the view from outside the shop--those giant puddles in the driveway are actually mini skating rinks!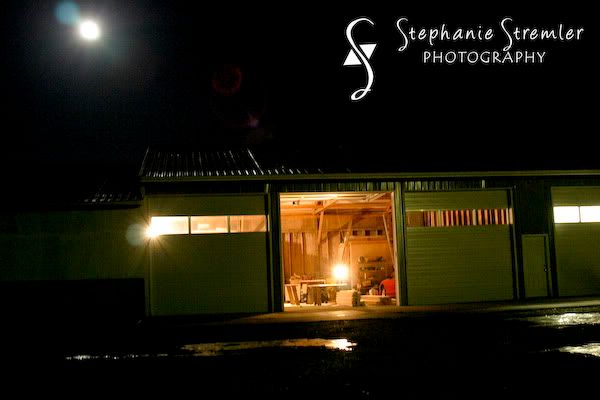 Here are some images of the wood set-up--piles and piles of boards...almost 200 to sand and stain.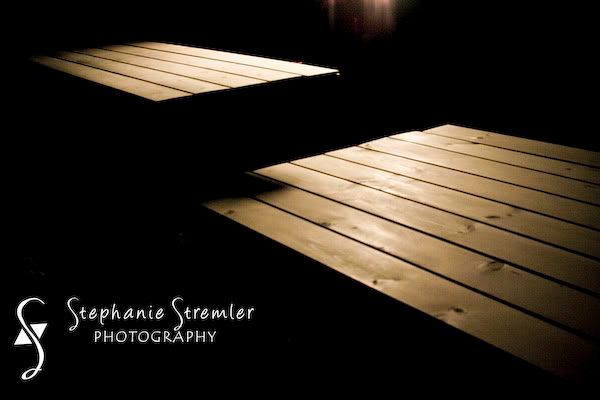 Here are some detail shots of the mess I made (ok, Brandon actually made that mess when we were cutting the boards!). Can you guess who was helping me sand?
You guessed it!
And here are my weapons of choice--a tribute to the sander and dust mask!