Look what I found peaking up in the flowerbeds!! My spring bulbs! I'm so excited that spring is just around the corner! Every year when I think it can't possibily get any colder or darker, these precious little jewels show up to keep me on track until spring! I can't wait until they bloom! I also found some new little leaf buds on my barberries and my roses!
Happy almost Spring!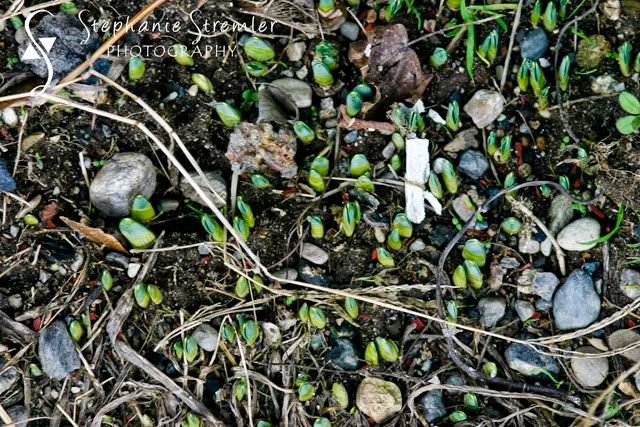 Daffodils of plenty...I probably have close to 500 of these cheerful, first-to-bloom yellow beauties!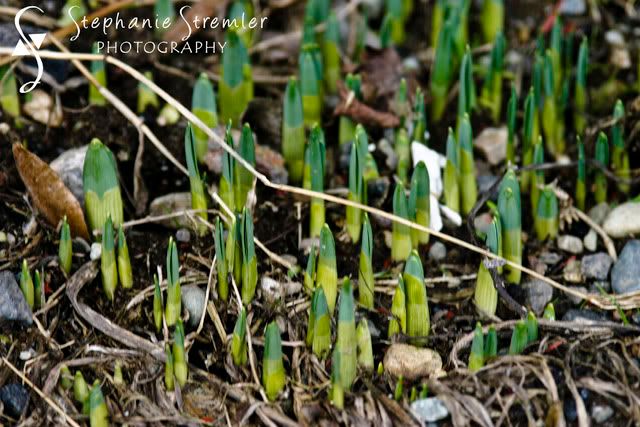 My little barberry--this a small variety with lime green leaves (despite the red leaf buds).


Roses! I love my grandfather's roses...I have nine of his prized plants and I can't wait to smell their wonderful fragrance.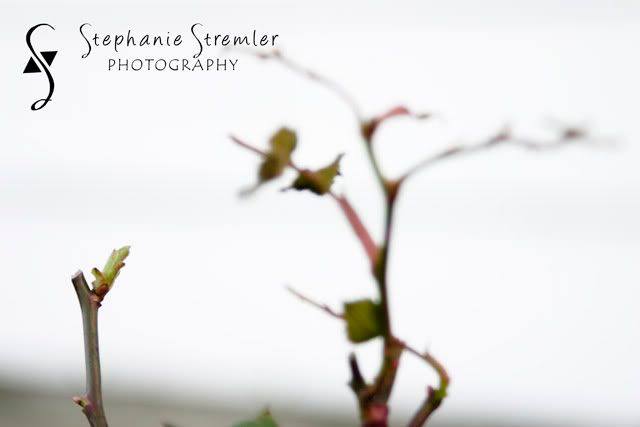 More daffodils...and a weed.


Tulips!! A little later to bloom than my daffodils--but I love their swirly starts.